Welcome to Mrs. Passmore's Blog. The blog is to assist you in keeping up with assignments. It is not a substitute for being in class.

Click on the appropriate unit for notes and activities listed.
Note: YOU HAVE TO BE IN CLASS TO RECEIVE LAB SHEETS.
Week of March 26 Force Unit part 2
Monday: Circular Motion Lab
Tuesday: GPB video & practice problems
Wednesday: Force Task cards
Thursday: Complete Task cards & study Guide
Friday: Test
Happy Spring Break!!

Week of March 5: Force Unit
​Monday: Complete projectile motion Lab; Interactive packet
Tuesday: Force notes & free fall practice
Wednesday: Gallery Walk
Thursday: nearpod notes-Balanced and Unbalanced notes
Friday: Phet Lab

Powered by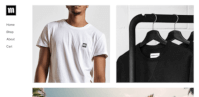 Create your own unique website with customizable templates.